Efter at have set balletten Svanesøen i fjernsynet som 5-årig, var jeg fast besluttet på, at jeg skulle være professionel balletdanser som voksen, drømmen knækkede lidt da jeg fandt ud af, jeg nok havde lidt for "tykke knogler" og var ca. 10 cm for høj. Men selv om jeg aldrig ville blive pro, fortsatte jeg med at danse i 11 år. Jeg har så mange gode minder fra min tid med balletten. Så mange gode forestillinger på magasinet, det kgl. teater etc. med de underligeste og smukkeste roller som fx. Drosselmeier i Nøddeknækkeren, Snedronning i Snedronningen, Bedstemor i Snedronningen, Siv & Forår (se det skønne billede, not, nedenfor) i Tommelise, Frisør i Askepot osv. To gange har jeg været ude at rejse med ballet, hvor turen gik henholdsvis til Poznan, Polen og Sydtyskland. Ballet har og vil altid betyde meget for mig, hvorend min familie og jeg rejser tjekker vi altid, om der ikke går en ballet, vi kan tage ind at se. Det er da også blevet til et par forestillinger rundt omkring.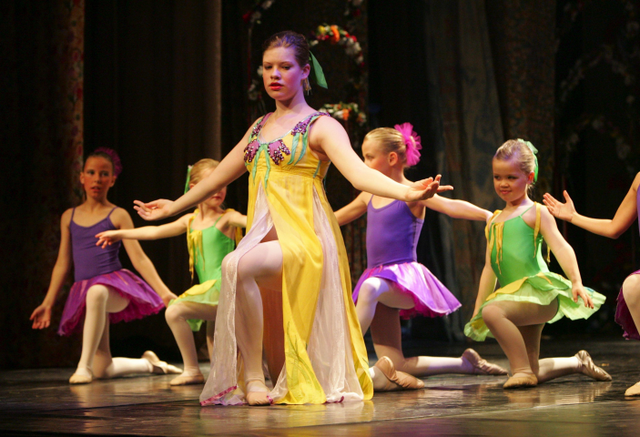 Jeg ved ikke, om det er fordi jeg har danset ballet i så mange år og har danset rundt i tåspids, capezio ballerinas og flotte kostumer, men jeg har hvertfald en svaghed for ballerinasko, bare her på gulvet foran mig, ligger der syv par og det er ikke engang alle mine par.
Anyways, da jeg så disse Repetto ballerinas, som er designet i samarbejde med Scott Wilson stoppede min hjertebanken for en kort stund. De er da for smukke.