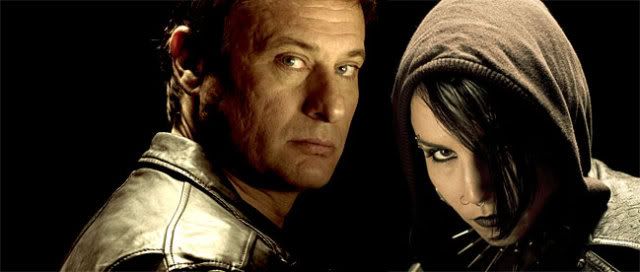 I går var jeg inde at se Mænd Der Hader Kvinder - endelig. Virkelig god film, selv om jeg har læst bogen sad jeg alligevel og hoppede i sædet, hvis du endnu ikke har fået set den, vil jeg stærkt anbefale det!
- Der går bare så mange film, jeg gerne vil se for tiden, hvilket er virkelig trist når der står omkring 194 kr. på min konto.. Slumdog Millionaire er en af dem der står øverst på listen, og den skal vi heldigvis ind at se med mediefag. Jeg ved dog ikke lige, hvordan jeg skal få set
Frost/Nixon, The Curious Case of Benjamin Button, Blekingegadebanden og Confessions of a Shopaholic - Nogen der har nogle gode idéer?...